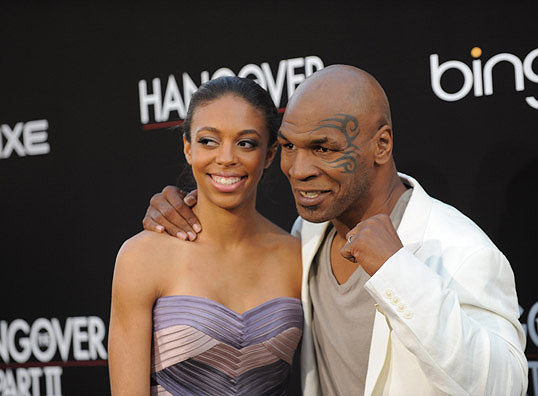 Boxer Mike Tyson and his daughter Gina arrived at "The Hangover Part II" Los Angeles Premiere on May 19, 2011 in Hollywood, California. Gina is Tyson's step-daughter from his previous marriage to Dr. Monica Turner.
Tyson has six biological children, who range in age from newborn to 20. His seventh child, a daughter named Exodus, died at age 4 in May 2009 in a freak accident.

More pictures of the duo below!