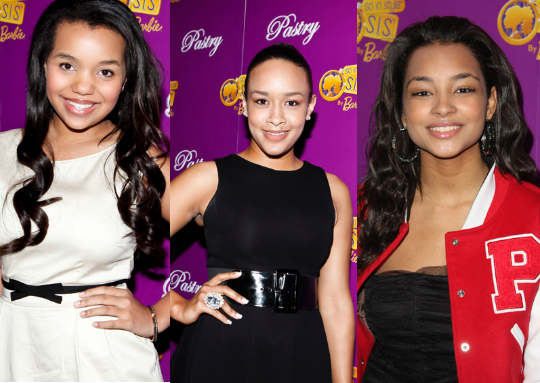 Young celebs Daphne Blunt(actress), Chani Christie(singer), and Jessica Jarrell(singer) were all in attendance for Pastry Shoe's "Barbie So In Style" Collection Launch Party held on May 19, 2011 in Beverly Hills, California. The party was held on behalf of Pastry Shoe owners Vanessa Simmons and Angela Simmon, the daughters of the legendary Rev. Run Simmons.
GALLERY: Click here to see pictures of more young celebs at the event
Don't Miss Out! Allow Notification Click Here..