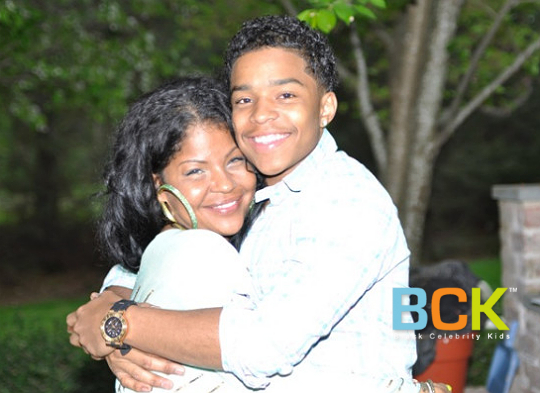 "I just want to make a name for myself and work hard and earn it," says Iona Prep (NY) junior cornerback Justin Combs,17, who currently has football offers from Middle Tennessee State, Tennessee Tech, and Wyoming.
"I really want the school to be big on tradition and big on football, and also balanced with academics," Combs adds.
Combs says ultimately, he is looking for a school that will help him achieve his academic goals– he has a 93 average at Iona Prep — as well as develop his skills as a football player.
"I'm going to play college football," Combs maintains. "Everybody thinks I can do whatever I want because my father[Sean "Diddy" combs] is blessed, but I don't want to be in his shadow. I have found a passion for football, and I love it, so that's what I want to do."
Related:ARTICLE:Click here to read more about Justin Combs and his recruitment offers
Photo: Justin is pictured with his mom Misa Hylton-Brim