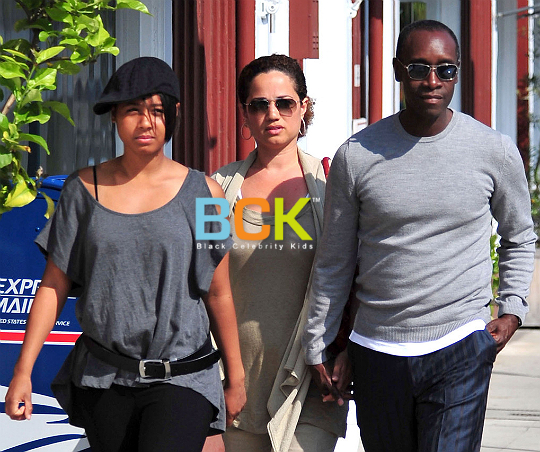 Actor Don Cheadle, his longtime girlfriend Bridgid Coulter, and his daughter Ayana Tai Cheadle (born 1995) were seen out and about in Brentwood, CA, yesterday.
Don and Bridgid have been together for more than twenty years now.
"I am somebody who really does want to make sure my relationship stays together and that I am there for the important parts of my kids' life," Don told  Parade magazine in 2010.