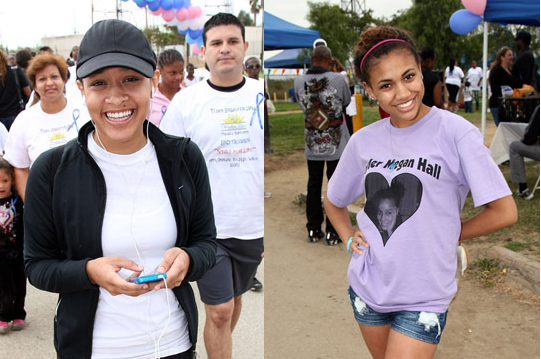 Teenage stars Chantel Christie,17, and Paige Hurd,18, attended the 6th Annual Brittiana "Smile For Life" Run/Walk in memory of Brittiana Henderson and other young children who suffer from cancer.
The event took place on May 14, 2011 and was also attended by hip-hop group Small Change and celebrity mom Jill Scott, to name a few.
Visit Britticares.org for more information.