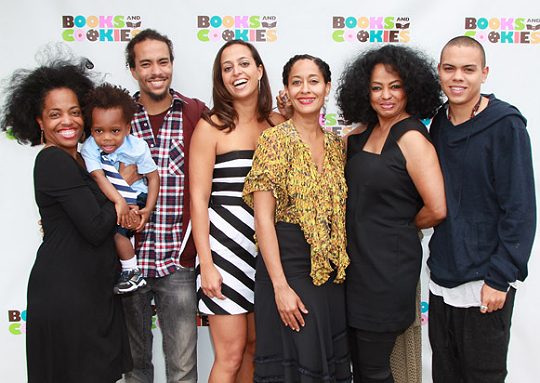 (L to R)Actress Rhonda Ross-Kendrick, her son Raif Kendrick(born August 7th, 2009), Ross Arne Naess, Books and Cookies owner Chudney Ross, actress Tracee Ellis Ross, recording artist Diana Ross and actor Evan Ross attended the grand opening of Books and Cookies on May 14, 2011 in Santa Monica, California.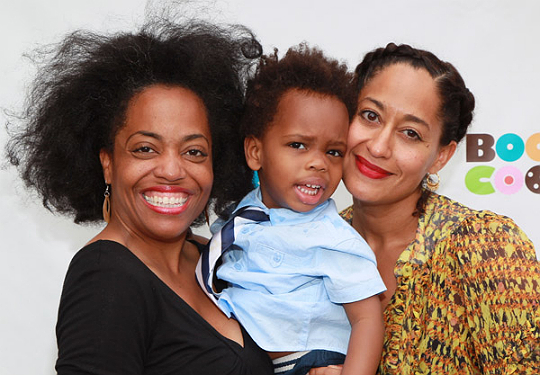 Raif posed with so many aunties and uncles, including his aunt Tracee Ellis Ross.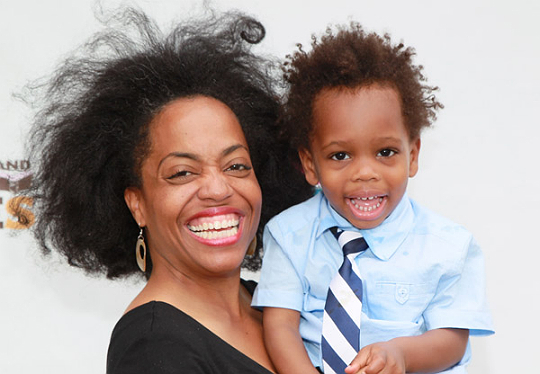 Say Cheese! More pictures are below and in the GALLERY,too!