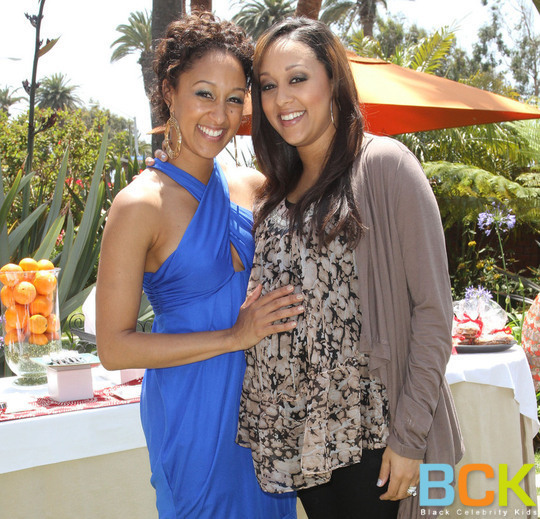 Expectant mom Tia Mowry poses with her twin sister Tamera Mowry at Tamera's bridal Shower held in Santa Monica, California, last month.
Tia, who is seven months pregnant, says that she is looking forward to her sister's impending nuptials though she fears she may go into labor.
She tells CBS, "I am really excited. I love weddings! They are always so beautiful. I am a bridesmaid and I am very nervous about this. I hope I don't go into labor at her wedding!! I am also hesitant about the dress. I am constantly growing and I am worried if I will be able to fit it. The company that my sister is using is called Bella Bridesmaids. The dresses are gorgeous and all the girls have different makes which is divine."
Tamera Mowry is set to marry reporter Adam Housley on Saturday, May 14, 2011.
Photos: Wenn/ Style Network