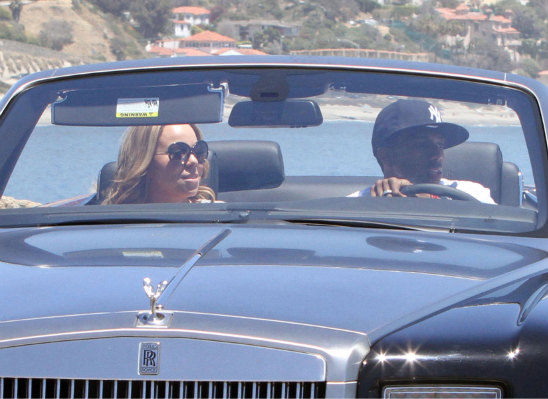 New dad Nick Cannon recently sat down with TVSquad to talk about his twins(and their unusual names) and much more.  Here are highlights from the interview:
On how he and Mariah Carey came to choose their kids' names Monroe and Moroccan:
"….It's funny, I always say we had our names picked out very early on — we picked one of the names like the first date that we had. But it's kind of weird that they stayed the same. Monroe, obviously, my wife has always been inspired by Marilyn Monroe … she bought her priceless piano and all that stuff. And I just like the idea that is was more than just naming our daughter Marilyn. I think that would've been a little too cliché. Monroe is a very strong name — it sounds really elegant."
"And then Moroccan was kind of more my pick. When you think about Moroccan, it's kind of both of our names together — Mariah and Nick together. And I always like the name Rock. Rock Cannon. It sounded like a strong name. We also have Moroccan rooms in our houses in L.A. and in New York. I've always thought that was kind of cool … I actually proposed to my wife in the Moroccan room in New York, so it has a lot of symbolism. We like it a lot."
On whether or not he and his wife are done having kids:
"Yeah, I think we are if you ask my wife. [Laughs] I keep threatening her with getting her pregnant again, and she doesn't like it. She doesn't think that's funny. I heard women are their most fertile after they have children … [Laughs]"
Click here to read more of the interview now.