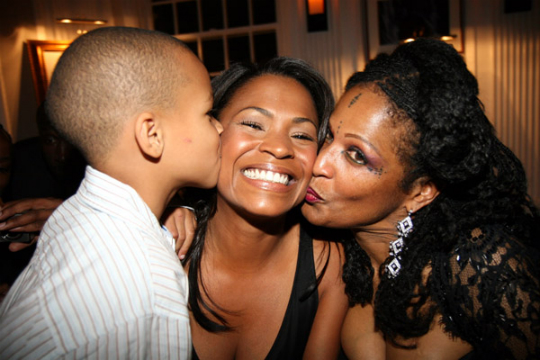 Actres Nia Long is photographed with her son Massai and her mom Talita in 2007.
"Growing up, my mom was a bit of a hippy," Nia says of her mom. We're originally from Brooklyn and we spent a lot of time in Iowa, and my mother was all about the Afro. I have pictures of me as a young girl with an Afro. I was taught to be proud of my blackness, proud of my hair, proud of who I am in my organic, raw state."
Click here to head to the gallery to see more celebrity moms and their moms!