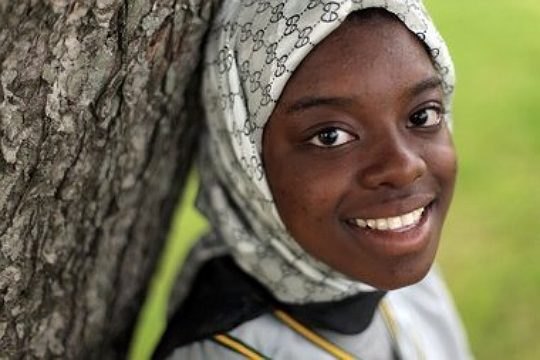 Saheela Ibraheem is well on her way to fulfilling her dreams of one day becoming a neuroscientist.  This fall, the 15 year-old high school senior will be heading to Harvard University.
Harvard was one of the 14 schools that Saheela applied to. She was accepted into 13 of those schools: Princeton, the University of Pennsylvania, Columbia, Cornell, Brown, Williams College, Stanford, University of Chicago, University of North Carolina at Chapel Hill, Massachusetts Institute of Technology and Washington University in St. Louis.  After much debate, Saheela settled on Harvard because "she fell in love" with the campus. She hopes to study neurobiology or neuroscience while at the prestigious university.
Outside of academia, Saheela enjoys playing sports, singing, and playing her trombone:
She is a three-sport athlete, playing outfield for the school's softball team, defender on the soccer team, and swimming relays and 50-meter races for the swim team. She also sings alto in the school choir, plays trombone in the school band and serves as president of the school's investment club, which teaches students about the stock market by investing in virtual stocks.(Read More)
Congrats to you, Saheela!