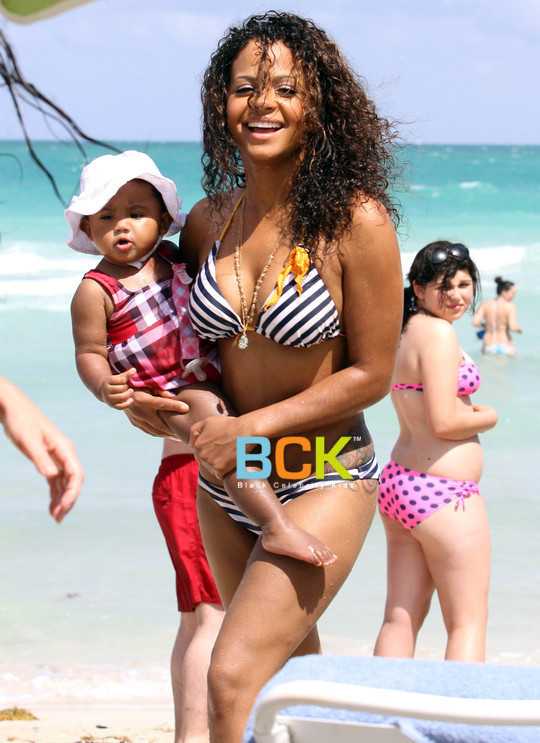 Christina Milian and her daughter Violet, 14 months,were spotted at a beach in Miami, Florida, on May 1, 2011 where the duo had tons of fun catching the waves.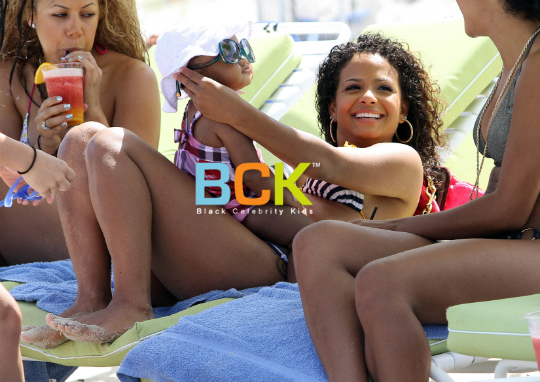 How Cute! Christina's friends couldn't get enough of baby Violet. More pictures in the gallery below!
On Saturday(April 30th), the duo attended the Rally for Kids with Cancer Scavenger Cup – The Winners Circle Gala Dinner in Miami Beach, Florida. Click here for pictures of the duo at the rally and even more pictures of them at the beach!
Photos: Fame Pictures