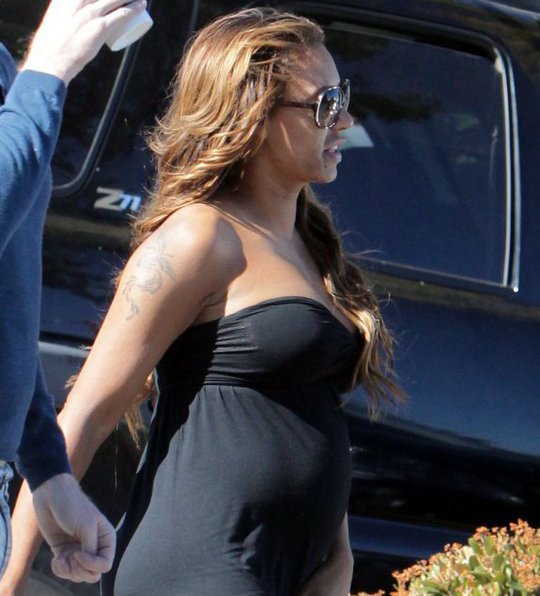 Singer Melanie Brown, who is five months pregnant, predicts that she will be as big as a "house" by the end of her pregnancy.
"Every pregnancy is different but one guarantee is I go like a house, ar*e, t*ts, everything. I'm at the waddling stage. I've got three big bumps! What can I say, I like eating. I think that when you're pregnant, you kind of eat what you want, when you want. Mine is all day long and all night long. But I don't mind."
She adds: "I go off any kind of workout when I'm pregnant. All my three pregnancies I've kind of avoided it."
The new Australian 'X Factor' judge also admitted her new fuller figure is a big hit with her husband.
She said: "Stephen can't wait for me to get to the proper baby belly-popping stage."
Melanie already has daughters Phoenix, 12, and Angel,4, from previous relationships and is a bonus mom to husband Stephen Belafonte's daughter Giselle,6.
Photo: CBS