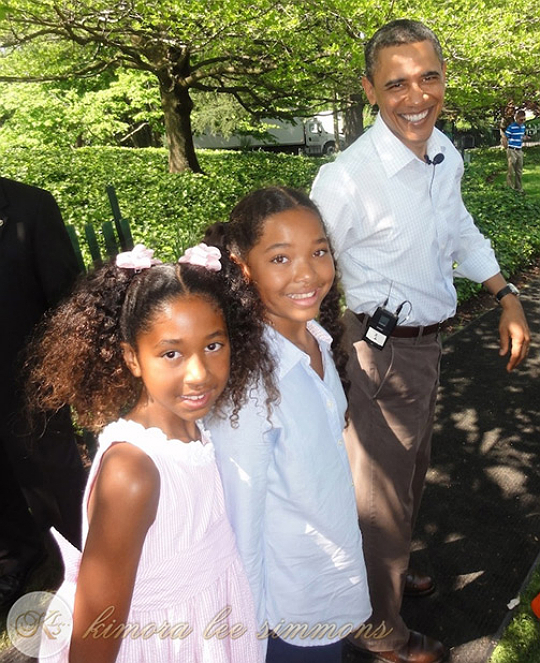 Say Cheese! The Simmons girls-Ming,11, and Aoki,8,- pose with president Barack Obama during the White House Easter Egg Roll event on Monday(April 25th). Mom Kimora Lee Simmons writes:
"This year's Egg Roll was the largest ever with 30,000 attendees. Thousands of families gathered to celebrate and welcome Spring to Washington. While spending time with the lovely and gracious first family, we learned so much about the history and legacy of the White House. From the inspiring collection of African American art to the centuries old reminders of our nation's history, our private tour was unforgettable for Me, Djimon, Russell, Ming, Aoki and Kenzo. I'll never forget the girls peeking through the door to the West Wing or when they met the very gracious President Obama. And Kenzo's very important meeting with Elmo was a success too!!

Who could have asked for a better Easter and Birthday for Djimon? Thanks again to the lovely First Lady, the people of Washington D.C. and all the friends we met during our trip! We're forever grateful to you for an amazing weekend. See you again soon!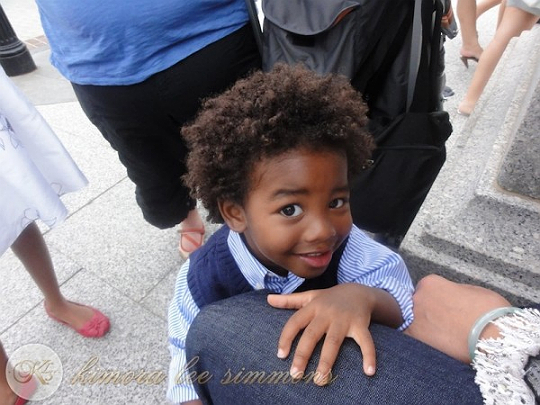 Photos:KLS:
.
Check out more pictures of Kimora and her family below