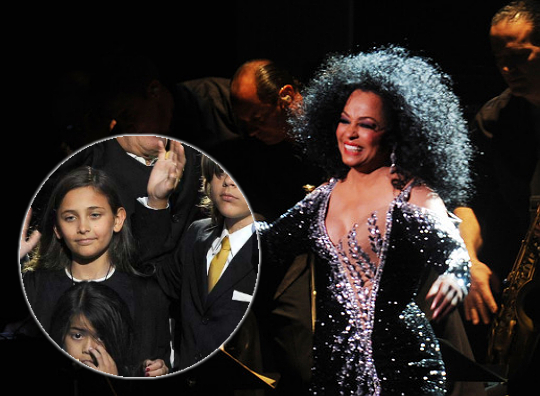 According to new reports, singer Diana Ross will get custody of the late Michael Jackson's kids when their grandmother and current guardian, Katherine Jackson,80, passes away. RadarOnline reports:
Ross, 67, indeed would become guardian of the dead singer's three children, according to new information exclusively uncovered by RadarOnline. A source close to the Jackson family tells us that the superstar diva was named in her longtime friend Michael Jackson's will as guardian of Prince Michael, Paris and Blanket. And even though it was suggested that Ross declined the huge responsibility, that too is bunk, RadarOnline.com has confirmed.

"Diana has made no moves whatsoever not fulfill her role that Michael intended for her," the source says. "Michael didn't trust anyone in his family besides, his mother, to raise the children. Michael loved Diana and chose her for a very specific reason," our source adds.

Katherine Jackson turns 81 on May 4, and it was revealed in court documents recently that she has a live-in caregiver.