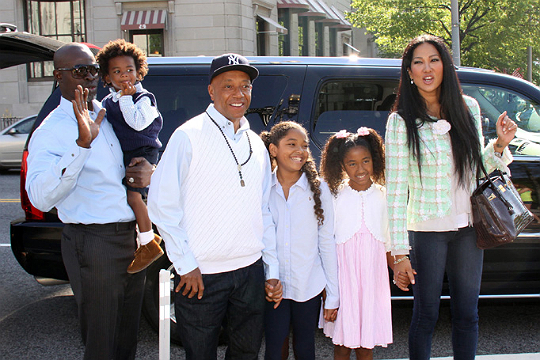 One big happy family!  The Simmons-Hounsou clan-Djimon Hounsou, Kenzo Hounsou, Russell Simmons, Ming Lee Simmons, Aoki Lee Simmons and Kimora Lee Simmons- were all spotted at the 2011 White House Easter Egg Roll
Washington, DC, yesterday.
"I believe the blended family is the look of the new American family," Kimora explained of her brood to OK! magazine in 2009. "The majority of Americans have a step-this or half-that. I wanted to portray that and show that it is possible to have one with so much love and happiness."
Check out more pictures of the happy family below!
Photos:Ap/Twitter/SLife