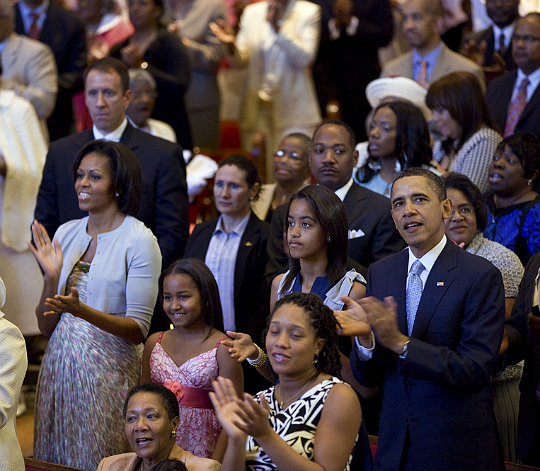 President Barack Obama, First Lady Michelle Obama, and daughters Malia,12, and Sasha,9, attended Easter church service at Shiloh Baptist Church in Washington, D.C., Sunday, April 24, 2011.
Do you recognize Sasha Obama's dress?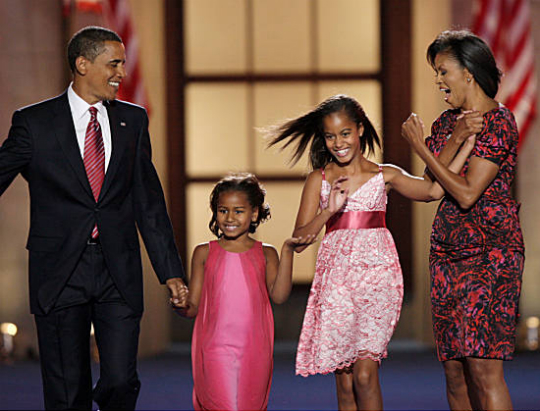 It's the same dress that Malia wore in 2008 at the DNC! It's great to have a big sister!
Photo:Official White House Photo by Pete Souza