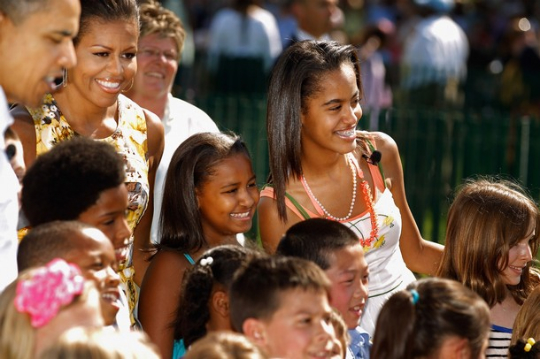 The First Family pose for pictures with some children after officially opening the White House Easter Egg Roll on the South Lawn of the White House on April 25, 2011 in Washington, DC.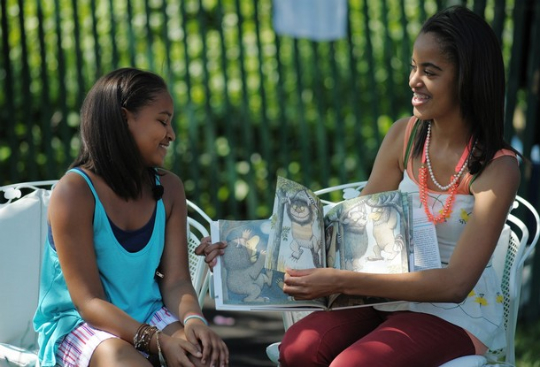 Malia(R) and Sasha(L) read a book to children during the annual Easter event.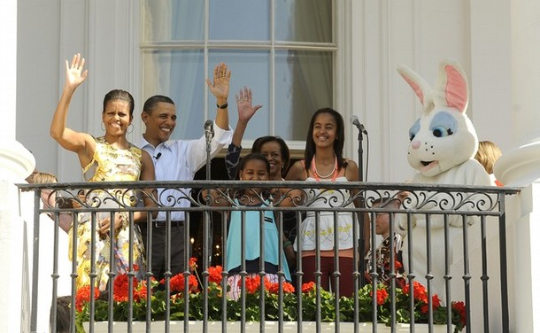 PHOTOS: Head to the gallery for more pictures!
Photos:Reuters