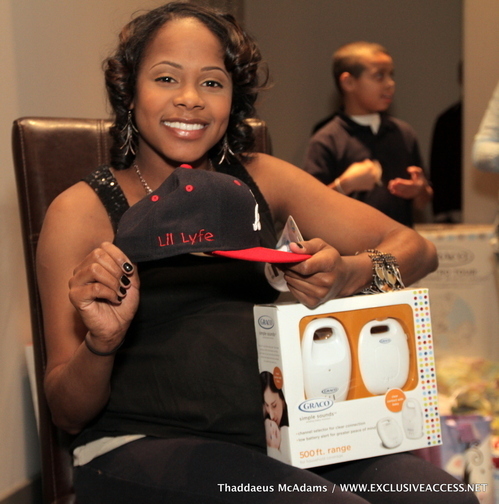 R&B singer Lyfe Jennings has become a father for the fourth time-his fiancee has given birth to a baby boy,Lyfe Michael Jennings.
Marquita Goings gave birth to the couple's first child together last month(March 11th).
Lyfe, whose real name is Chester Jennings, is currently serving three-and-a-half years behind bars at a Georgia prison, a result of a violent altercation with an ex-girlfriend in 2008.
The 37 year old is also a dad to two sons and a daughter from previous relationships.
Photo: ExclusiveAccess.net