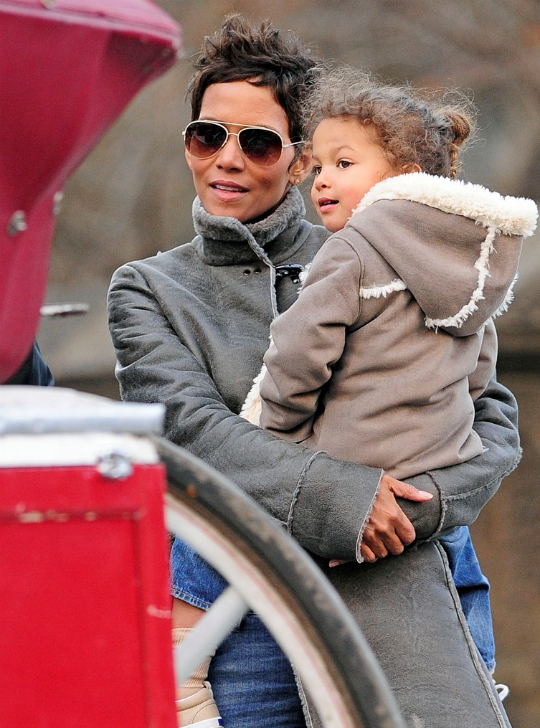 Halle Berry is speaking out publicly for the first time on her custody battle involving her daughter with her ex, Gabriel Aubry.
VIDEO: Halle talks about custody case and philanthrophy
Berry tells ExtraTv, "It's been a year full of challenges. When there's a child involved, it's a relief when you can resolve things in a good way. Our issues were never about fighting for her. We both know a child needs both her parents."
She continues, "But what I want to say about it is sometimes, as a couple, you reach an impasse. We need a court and a judge to help us work out some of the delicate issues, and I'm so happy we've arrived at that place — because for her sake, this is the best way. We both love her more than life."
The Oscar winner has been in an ongoing custody battle with French-Canadian model Aubry, the father of their 3-year-old daughter, Nahla, for some months now.  The couple parted ways last year.