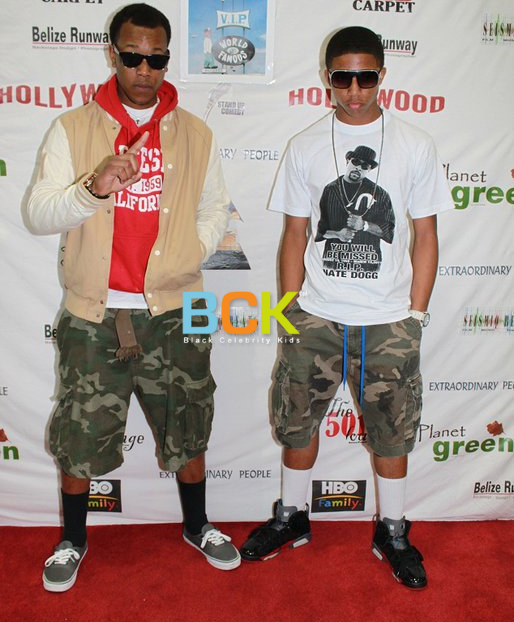 Nate Hale Jr.(L),18, and Naijel Hale(R),15, want to follow in their late father Nate Dogg's musical footsteps. The duo, who do not yet have an album out, plan to collaborate with artists like their "Uncle Snoop" Dogg, DJ Quick, and the  Game in the near future.
VIDEO: Click here to here Nate Jr. a.k.a Lil Nate rap a verse
Though the Hale brothers want to "make it like [their] father," they admit that their dad wouldn't have approved of their music.  Nate Hale Jr. says, "I don't think he heard none of my stuff. I don't think he would have liked it. He didn't like me cussin' too much."
Musician Nate Dogg a.k.a Nathaniel Dwayne Hale, 41, died last month on March 15, 2011 in Long Beach, California of congestive heart failure and other health complications. He is survived by six children.
Photo:Shanell