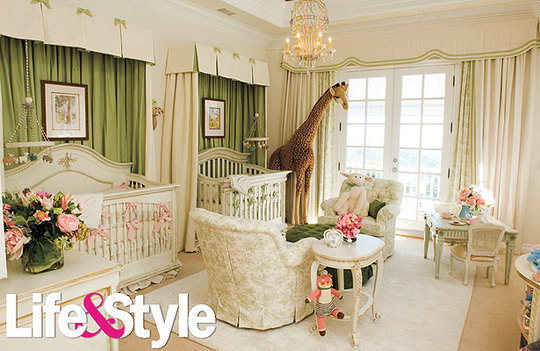 Singer Mariah Carey and Nick Cannon's twins will have not one, but two nurseries—one in their luxe Bel-Air, Calif., estate and the other at their NYC apartment!
"I wanted to create a beautiful, tranquil, cozy environment for the babies," Mariah tells Life & Style. "Everything matches, but pieces are individualized to celebrate the twins as separate entities."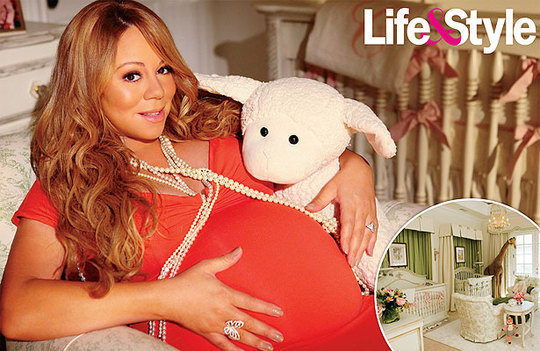 "Designing the LA nursery with Gail Sedigh of AFK Furniture and world-famous decorator Mario Buatta was so challenging because I had such specific ideas I wanted implemented. I feel like I'm bringing two individuals into the world, so I wanted to do more than cookie-cutter styles in blue and pink," she adds.
Mariah says of the LA nursery: "The ceiling has orangey-pink clouds in a blue sky with golden stars twinkling. It's based on two songs I wrote that are fan favorites: 'Underneath the Stars' and 'Close My Eyes.' Sometimes I just sit in the nursery and stare at the ceiling because I love it so much. To me, it symbolizes wanting my children to dream as big as possible and to let their imaginations be unbridled."
So why a nursery in NYC? "I prefer the East Coast schooling over the West Coast," says dad-to-be Nick. "But there are other things that come into play, like work."
For the full gallery of photos inside Mariah's nurseries, pick up the new issue of Life & Style, on newsstands nationwide Friday!