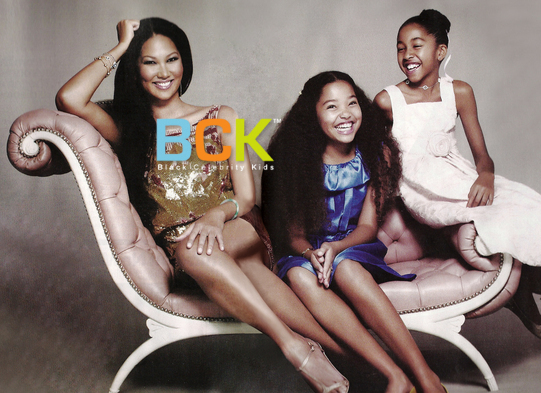 Former model Kimora Lee Simmons-Hounsou and her daughters Ming,11, and Aoki,8 are featured in the latest issue of featured in Ebony magazine's "Fashion Runs In The Family" issue.
In the issue, the mom of three talks about her "fun, loving, and disciplined" relationship with her daughters:  "Of every thing i do, being a mom is the toughest job i have. It's important to nurture well-rounded, confident kids. It takes a lot."
To find out which one of the daughters is "the edgier" of the two, pick up the latest issue of Ebony Magazine!
The issue also features Tonya Lee and daughter; Nicole Mitchel-Murphy and daughters; Alfre Woodard and daughter; and much more
More pictures below!