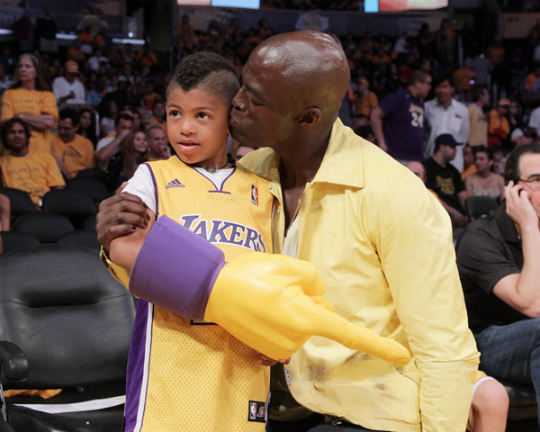 Musician Seal and his son Henry watched the Los Angeles Lakers play against the New Orleans Hornets during Game 1 of the NBA playoffs in Los Angeles, California, on April 17, 2011.
Like many celebrities, Seal and his family are big Lakers fans. Click here for pictures of the Klum-Samuel from earlier this year.
Lots more pictures below!