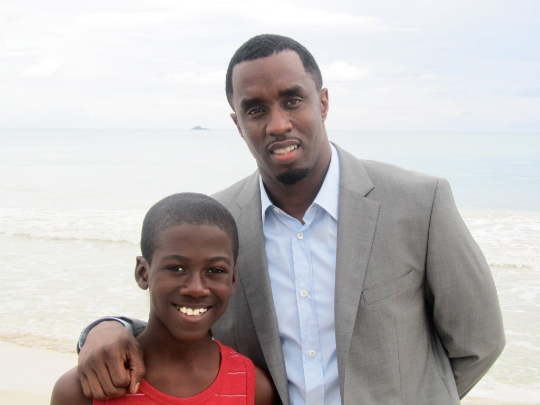 This Monday(April 18th), Kwesi Boakye,11, will have a guest-starring role on the CBS Hit TV Series, Hawaii Five-O, playing the character of Kevin Cole, son of Hip-Hop mogul turned actor, Sean 'P-Diddy' Combs.  In addition, the pint-size star is slated to play alongside another hip-hop mogul in the upcoming movie "Lives Of The Saints", starring rapper Curtis "50 Cent" Jackson.
Making his second appearance on the list of  Top Ten List of Hollywood's Most Talented Youth, Kwesi has already amassed an impressive body of work that includes television shows (Hawthorne, Southland,  Strong Medicine, The Shield, Day Break, Days Of Our Lives, and Men Of A Certain Age) and films(The Princess And The Frog and I Can Do Bad All By Myself).
Watch Hawaii Five-O on CBS at 10/9C!