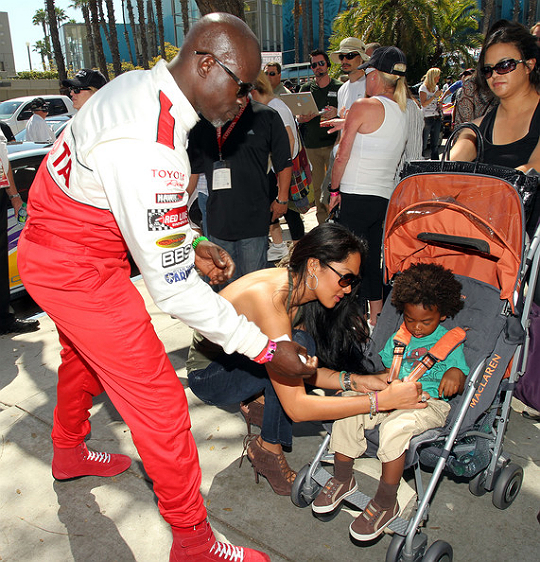 Actor Djimon Hounsou was cheered by his wife Kimora  and their son Kenzo as he raced to the finish line at the 35th Annual Toyota Pro/Celebrity Race on April 16, 2011 in Long Beach, California.
Though he didn't actually cross the finish line, Djimon helped to raise money for Raising For Kids, a non-profit charity helping to bring awareness to kids with disabilities and life-threatening illnesses.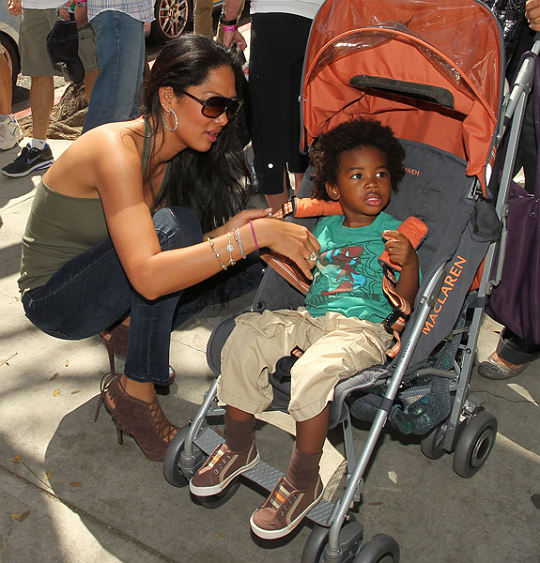 Kenzo, two next month, cheered on his daddy while riding in his own four wheeler: an Orange/Charcoal Maclaren 2010 Triumph Stroller
.
Check out more pictures of the family below!
Photos:Wireimage/Splashnews