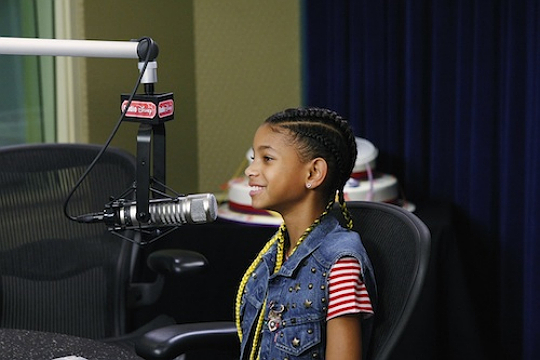 Willow Smith stopped by Radio Disney studios yesterday to wish the station a very happy birthday. This coming Monday(April 18th), the pint-size star will takeover the Disney airwaves in celebration of Radio Disney's 15th birthday.
Reports website Zap2it, "The bubbly 10-year-old stopped by the studio for some birthday cake and to shoot an ad for her radio takeover with Ernie D. this Monday (Apr. 18). Zap2it has your first look at the 30-second-spot before it is set to air during Thursday's "American Idol" on FOX."
VIDEO: Click here to watch Willow's 30 second commercial
Below are some more behind-the-scenes photos of Willow at the studio.