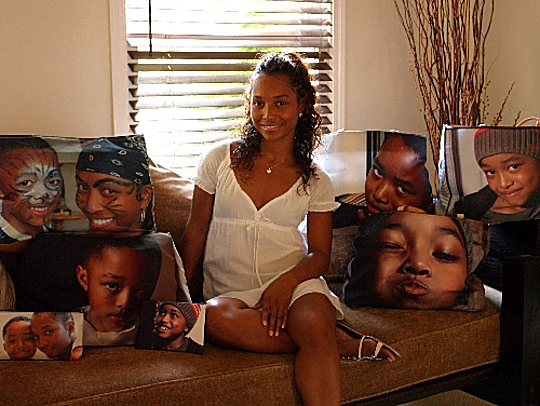 Singer Rozonda "Chilli" Thomas knows what qualities she wants in a future husband-it's the same good qualities she wants to instill in her son Tron.
PHOTOS:Check out archived pictures of Chilli and her son
"I love the fact that I am teaching this young man how to be a man. I'm showing him through example of how to treat a woman. That's what we're supposed to do as parents," the single mom tells Sister2Sister magazine.
"I don't say, 'You're cute. You're goin' to have all those girls.' You don't say that to girls. I don't say that to boys," she continues. "How are women supposed to grow up and look forward to being in healthy relationships when all boys are instilled to be players? That has to come to a halt."
Moreover, Chilli says she is not ready for her son to start dating.
"He's 13. I don't think any 13-year-old should be dating. Dating for what? He can't drive until he's 16. Can't nobody ride in the car but your parents. Maybe at 15 he can have a little something … talking on the phone, going to the movies," Chilli says.
She adds, "The thought of my son graduating and going to college makes me cry. The only thing I don't like about being a mommy is that the kids grow up too fast."
Photo:StyleChile