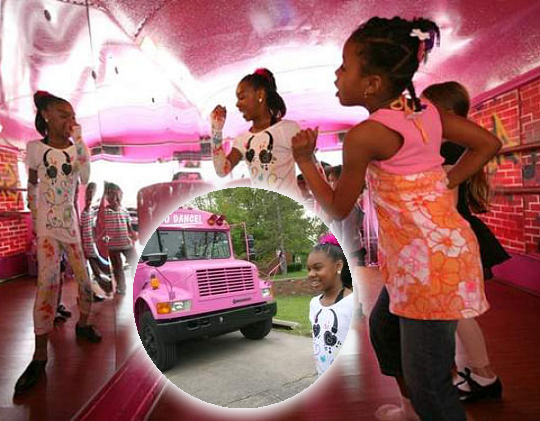 Amiya,12, wants to be a doctor when she gets older, but in the meantime she'll settle running her dance studio, which she started when she was just nine years old:
Amiya Alexander is making history … tending to the budding dancers of Detroit. Before her bright pink mobile studio, dance classes were a dream for most of Alexander's classmates. Their low-income community lacked sufficient practice space, and parents lacked the time to travel to studios. The cost of dance training, $25 per class, made the activity all the more unlikely for Alexander's peers. Drawing up a blueprint in crayon, the youngster became determined to teach reasonably priced classes — $11.50 each — in her own neighborhood's parking lots.

On afternoons and weekends, Alexander's pink school bus sets the stage for children ages 2 to 12 to learn beginner-level dances from the middle-schooler, who has been practicing since she was 2-years-old. Her ballet and hip-hop routines also serve Alexander's other ambition: to help kids have fun as they shimmy away obesity. In 2010, Amiya's Mobile Dance Academy generated $10,000 in revenue, making her a pirouetting entrepreneur to be reckoned with (Source).