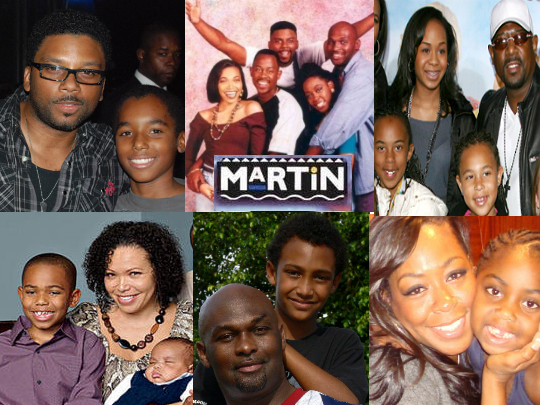 Today's Throwback Tuesdays is brought to you by the cast of Martin, the now defunct television series which starred ( L to R)  Carl Anthony Payne II, Martin Lawrence, Tisha Campbell, Thomas Mikal Ford, and Tichina Arnold.
–Thomas Mikal Ford(Tommy)has one son named TJ.  Click here for archived pictures of Tommy and son.
–Tichina Arnold(Pam) has a daughter named Alijah Kai(born March 16th, 2004). See archived pictures of the mother and daughter duo
–Carl Anthony Payne II(Cole) has one son. Click here to check out a picture of the duo in 2009.
–Tisha Campbell-Martin(Gina) has two sons Xen, born August 8, 2001, and Ezekiel, born September 8, 2009: Check out archived pictures of Tisha and family
–Martin Lawrence(Martin) has three daughters Jasmine,15, Lyana,10, and Ameria,8. Click here for pictures of Lawrence and family