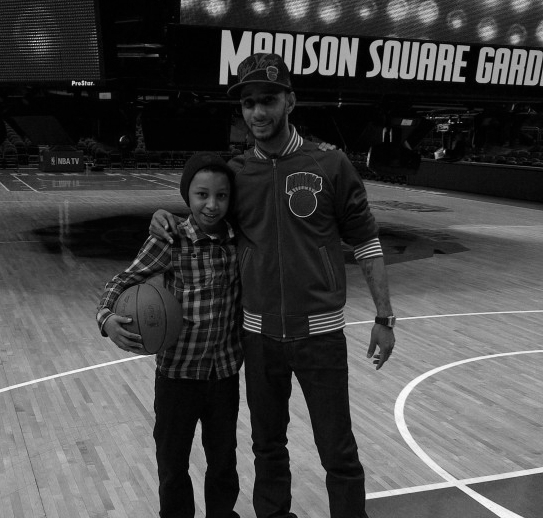 Yesterday, Prince Nasir,11, was on hand to watch his dad film a music video for the New York Knicks anthem "Go NY Go."  It has been ten years since the song has been remade.
"As far as music-wise, my job is to make sure I make an anthem that takes the game level from point A to point B, keep the crowd hype," Swizz told MTV News. "Just doing what I do. Just like what the players gonna do, what they gonna do on the court. It's just a joint effort to raise the bar for New York, let everyone know it's a problem this year."
Later that evening, the father and son team attended the 2011 Garden of Dreams Talent Show at Radio City Music Hall. Garden of Dreams is a non-profit charity which aims to "to make dreams come true for kids facing obstacles".
More pictures below!
Website:GardenOFFoundation.org
Photos:Wireimage/Twitter(first picture desaturated for clarity)