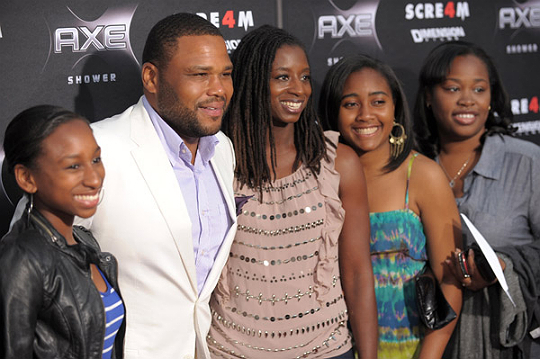 Last night, actor Anthony Anderson arrived at the "Scream 4" Los Angeles Premiere with his family in tow.  Pictured above are from (L to R) Anthony's daughter Kyra,15, his wife Alvina, and some relatives.
In the movie Scream 4, Anderson plays Deputy Perkins, one of three new cops who is trying to track down a killer.   VIDEO: Click here to see a trailer of the movie
Check out more pictures below!