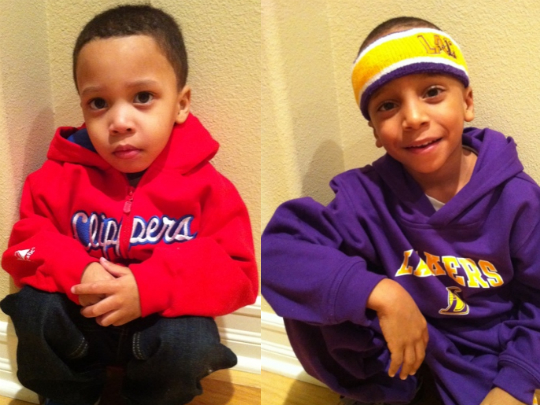 According to their mom Monica Arnold-Brown, Rodney "Rocko" Hill,5, is a "die hard Lakers fan" while his brother Romelo Hill,3, is a Clippers fan.
"My Romelo looooooves [player]@blakegriffin. My baby gets a pass he's 3. LOL," she joked on Twitter.
Singer Monica is married to Lakers player Shannon Brown. Check out more pictures of the Hill brothers below!