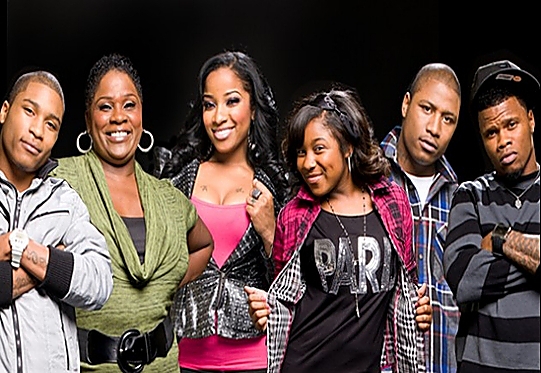 Reginae Carter,12, and her mom Antonia "Toya" Carter are back with a new reality show called "Toya: A Family Affair." Here is an excerpt about the show, which also features Toya's four brothers, her mother, and her fiancé:
Toya is used to being in the public eye. Her marriage to her now ex-husband, hip hop phenom Lil Wayne, unwittingly thrust her and her daughter Reginae into the public eye. Although being wed to a pop culture icon put her name in lights, it was Toya's beauty, business acumen and likability that kept it there. Suddenly, everyone wanted to know who she was, what made her tick and who she was dating.

Fans got to know her in BET's record-breaking series Tiny & Toya, but now they'll get to meet her family. Her mother Anita is getting over a drug addiction and finally learning to take her place as the matriarch of the family once again. Toya wasn't raised by her mother, but still wants the close relationship that every daughter desires. She watches over her four brothers, Walter Jr., Rudy, Casey and Josh. Although the brothers are a spitting image of Toya, their stories couldn't be anymore different. Read More
Click here to watch a preview of the show.