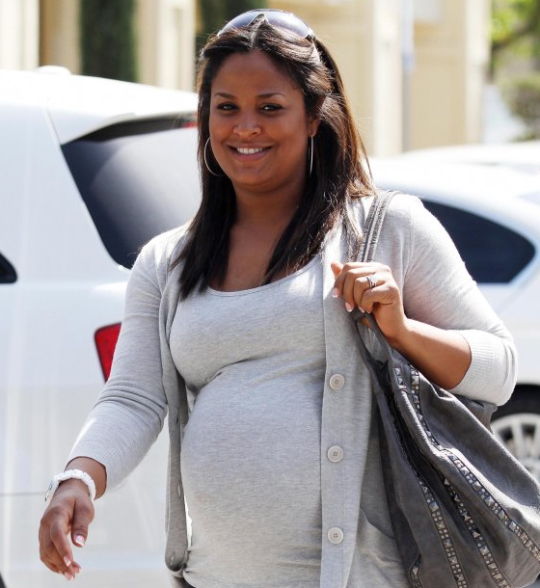 First Reagan Gomez and now Laila Ali has given birth to her second child, a baby girl named Sydney.
Sydney was born on Monday, April 4th. The former boxer Tweeted, "I had my baby girl this morning! Sydney arrived on her due date at 3am! Everyone is happy and healthy."
Sydney joins her big brother Curtis Jr., 2½.
Congrats to Laila and her husband Curtis Muhammad.
Photo: Zimbio