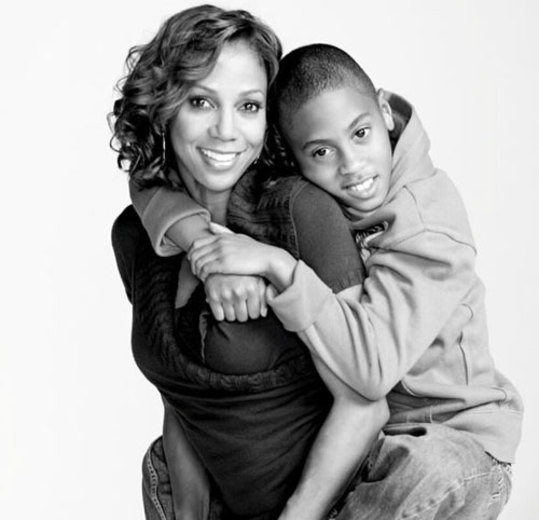 In recognition of Autism Awareness Month(April), CBS' The Talk show and co-host Holly Robinson-Peete have teamed up to spotlight families who have been affected by autism.   In 2000, Peete's own son, 13-year-old RJ, was diagnosed with the developmental disorder.
"Rodney and I sat across from a developmental pediatrician who listed all the things RJ would never do in life — from never being fully verbal to never playing sports, which was a stab in the stomach for my ex-quarterback husband," Peete says. "After that meeting, we sat in the car and just cried and cried in the most sad, helpless way. Then we got mad. 'How dare anyone tell us what our kid will never do! How dare anyone decide his future!'"
"There were times I didn't think Rodney and I would make it as a couple," Peete adds. "He was in deep denial for so long. But once he adjusted his expectations and accepted that his son is not going to win the Heisman Trophy, he loved and embraced RJ for all that he is."
Head to HollyRod.com to learn more about the Peetes and how you can provide hope to families living with autism.