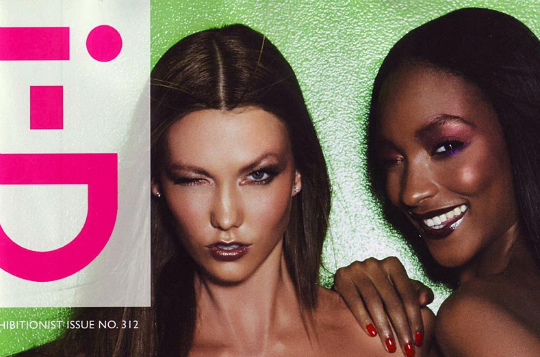 Model Jourdan Dunn,20, covers the latest issue of I-D magazine with her best friend Karlie Kloss. In the issue, Dunn reveals that she is no longer with the father of her son, who was arrested on drug charges a year ago.
"Last year was a tough year for me. I went through a lot with my personal life but thank goodness my mum was there for me every step of the way. I'm now not scared of being a single mother."
Though Dunn no longer worries about being a single mom, she does fret over her 15-month-old son Riley's sickle cell disease.
"The hardest thing is not knowing if Riley is just miserable or if he's in pain and having a crisis. Last December he had his first crisis, and he was submitted to hospital for a blood transfusion. It was the scariest thing. All I wanted to do was take the pain away… I felt helpless as a mother. But now we have experienced his first crisis we are more prepared and know what to look out for."
So you are probably wondering. How did Jourdan lose her post-baby weight?
"To be honest, I didn't work out or follow an eating plan. I was loving my new body so much I was trying my hardest to keep the baby weight on! I breast fed for nine months though and people say breast-feeding helps you lose weight."
PHOTOS: Check out  Jourdan Dunn on the cover of ID magazine