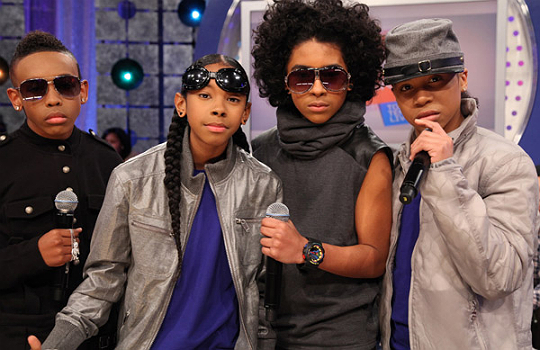 (L-R) Prodigy, Ray Ray, Princeton and Roc Royal of the group Mindless Behavior appeared on BET's "106 & Park" yesterday (March 28, 2011) in New York City.
While on the television show, the group debuted the remix video of their song "My Girl"; the video features Ciara, Lil Twist, and more.
VIDEO: check out the video now!
More pictures below!