"Black Boys Can Jump…Doesn't Mean They Have To"
By: Keonte' from Mommy 2K (Mommy2k.com)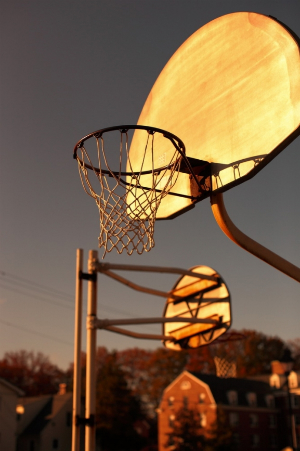 A quick stroll through the house takes you down memory lane — at least down Kaden's lane. Pictures of him posing for soccer, t-ball, and basketball are all spaced evenly on the refrigerator door. In my head, I mentally add up all the costs over the years; uniforms, registration fees, photography, equipment, and gas to name a few (dedication and sacrifice are a little tricky to calculate). Still, I somehow convince myself each penny is well spent. Kaden is a wonderful athlete, has created lasting friendships with his teammates, and most importantly, enjoys playing sports.
Plastered on his bedroom door are more pictures documenting his sporting adventures. It's like a gallery of growth on display for each visitor that passes by. He has gone from a tiny toddler who was clueless about which base to run toward in t-ball, to a tween who understands the only crying in baseball is done in the privacy of a car. I can't believe how far he's come, we've come, and how much time our family spends on the field and court.
Take Monday, for instance. The entire family had just returned from soccer practice. Our frozen hands welcomed the warm house as each one of us stepped through the doorway in a single-file line.  Even with the blessing of extra sunlight and promise of Spring near,  the entire family is beat. Soccer has consumed most of our lives in just two short weeks, changing several aspects of our daily schedule. The aroma of a home cooked meal has been replaced by the freshly-baked bread at Subway. And a pile of grease-stricken carry out menus has become my new go-to-guide for recipes. If you listen closely, you may hear the family chanting in unison, "We want food! We want food!"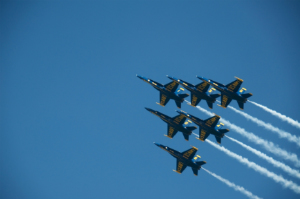 But, we embrace it all. It's not all about the present. Everything taking place in our lives today builds on the road for tomorrow…whatever tomorrow may be.
Kaden has expressed an interest in a career as an pilot. He has purchased books, and checks them out at the school's library, relating to this topic. I rented him a documentary titled, "The Magic of Flight: IMAX", depicting the training of the U.S. Navy's Blue Angels. We're just under 30 minutes outside of Annapolis, home of the Navy, so his interest peeked as he watched on. To know that his dream is so attainable — when you factor in his intelligence, determination, and passion — gives me hope about the future.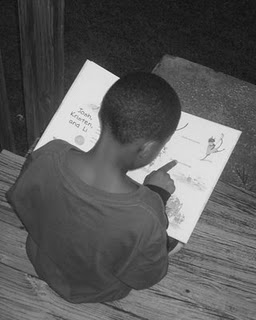 There is nothing wrong with being an actor or athlete, or having your name in lights. There is also nothing wrong with being something other than an actor or athlete. Kaden has proven he can jump, shoot a ball, dribble through his opponents, and even kick a ball into the goal of a soccer net. He is also great at math, loves to read, and plays the double bass. I just know the biggest jump, leap, hop he'll ever take will have something to do with faith. Faith that he will be soaring in the skies, not just to pilot his own plane. He will also be commanding his future.
Yes, black boys can jump. That doesn't mean they have to.