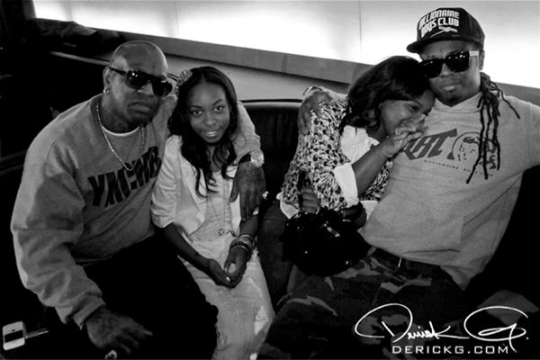 Bria Williams, the daughter of rapper Birdman, celebrated her 13th birthday at a club in Miami on March 12th. Bria's party, which was appropriately named "Bria's 13 Diamonds And Dessert B-day Bash, was attended by her best friend Reginae Carter,12, and celebrities like Lil' Wayne, Busta Rhymes, Toya Carter, and much more.
PHOTOS: See more pictures from the star-studded bash
Check out the video below to see Bria's 5ft tall birthday cake!

BRIA's 13 DIAMONDS AND DESSERT B DAY BASH from DERICK G on Vimeo.
Photo/Source:Derrick G