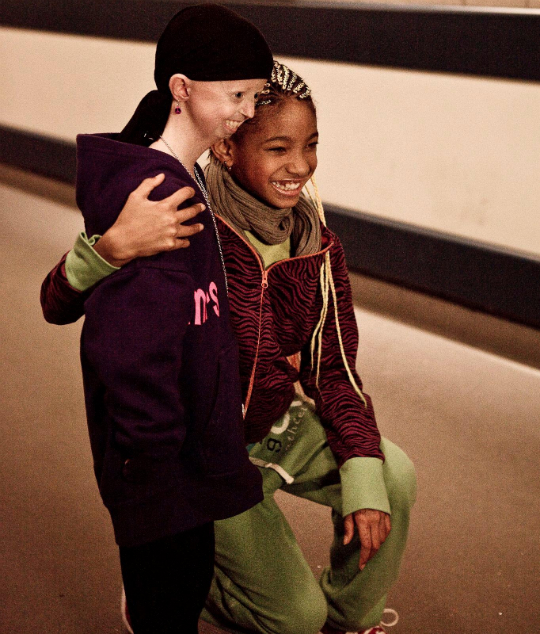 "Hayley is inspirational! She was the best fan in the crowd tonight!  These moments are the ones to remember," says Willow Smith of meeting fan Hayley Okines,13, who has a rare aging disease, in London last night.
Willow,10, along with singer Justin Bieber, have been touring the UK this month.  So far, the duo have been to Liverpool, Newcastle, London, Birmingham and are set to be in Manchester next week.
Check out more pictures of Willow and her backup dancers below!
Photos:Facebook