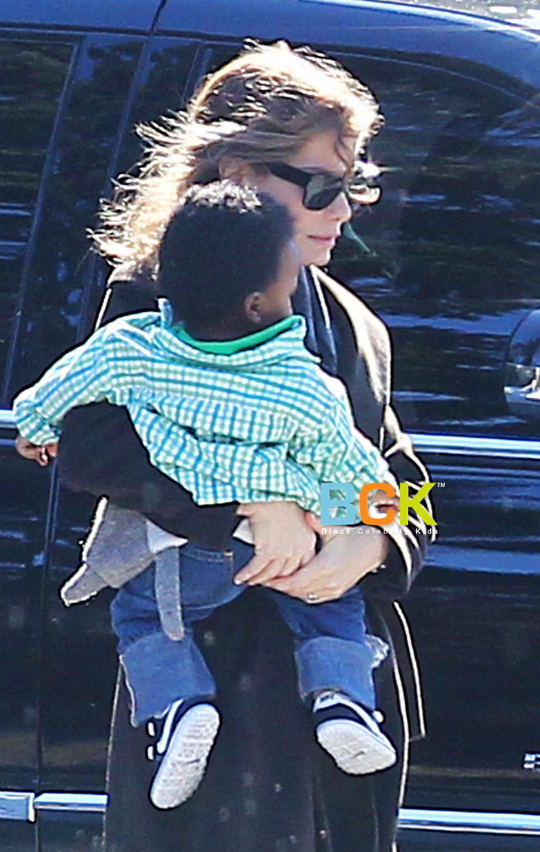 Sandra Bullock and her son Louis,1, were spotted on the set of her latest movie 'Extremely Loud and Incredibly Close' in Brooklyn.
In related news, the Oscar-winning actress has donated $1 million to those affected by the earthquake and subsequent tsunami. Read More at ABC.com.
Check out more photos below and a few of Sandra and Louis in downtown Manhattan.
Photos: Flynet/Zimbio