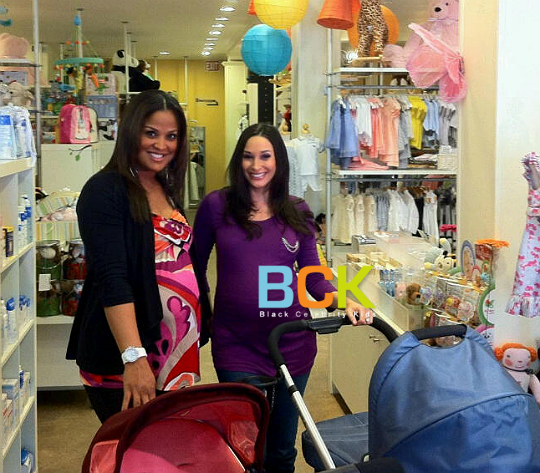 Two peas in a pod! Former boxer and Dancing with the Stars contestant Laila Ali poses with Access Hollywood's Laura Saltman at the Bel Bambini store in LA. While shopping at Bel Bambini, the pregnant duo chatted about their impending births, Dancing with the Stars, and much more.
Video: Laila chats with Laura Saltman about "Dancing With The stars"
Laila Ali is due with her second child, a baby girl, in early April.
Check out more pictures of the duo below!