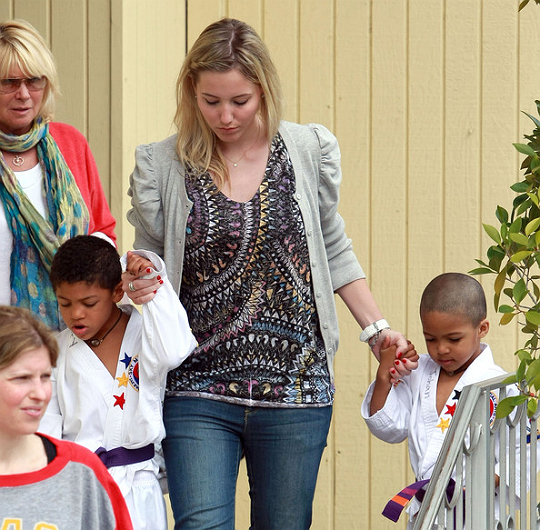 Do you notice anything different about Henry, 5, and Johan,4? Perhaps they have gotten taller?   Or perhaps they have chopped off their hair! The  brothers were spotted at the Keith Cooke's Martial Arts Studio in Brentwood, CA this past weekend along with their younger sister Lou,1.
While the boys were at karate practice, their mom Heidi Klum took their older sister Leni,6, over to her ballet class.
Click here for archived pictures of the boys and their mini afros
More pictures of the family below!
Photos: Zimbio