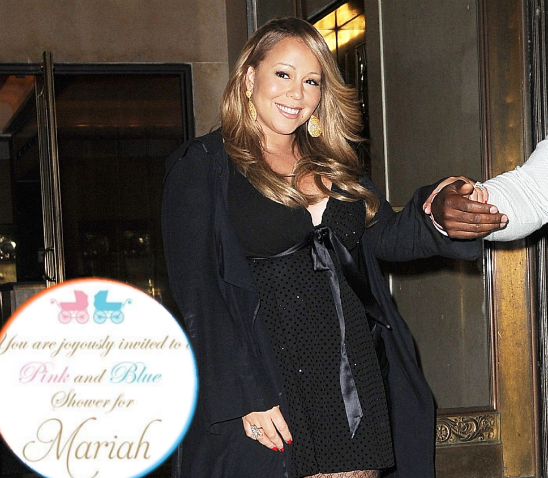 Singer Mariah Carey will be showered with tons of expensive gifts and love at her very own Pink and Blue baby shower this coming weekend. The shower, which will be hosted by Mariah's publicist Cindi Berger, will be held on Sunday night from 7pm-9pm at a posh Beverly Hills hotel.
So what does one get a mom-to-be who has it all?
Well, according to website TooFab, Mariah and her husband Nick Cannon have on their gift registry a $2,000 custom-made bedding set for a crib, a $350 custom-made car seat cover, a $1,200 giraffe, among other expensive gifts.
Mariah is due with twins-a boy and a girl- this Spring.