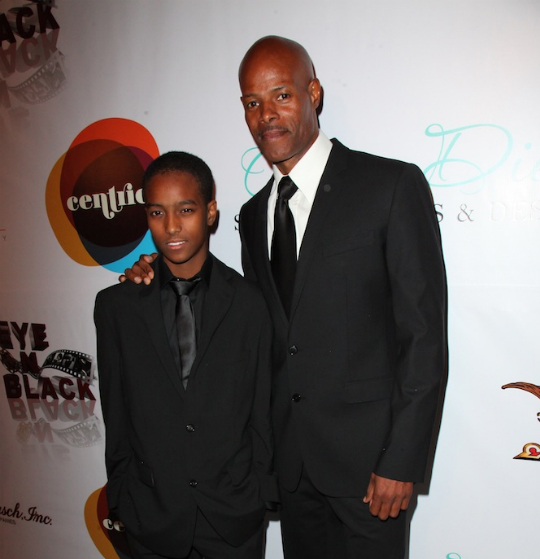 Director Keenen Ivory Wayans and his son Keenan Ivory Wayans Jr. attended the 2011 "Eye on Black": A Salute to Directors and Filmmaking pioneers on February 25th at the California African American Museum.
In all, Keenan has five children: Jolie Ivory Imani Wayans (b. 1992); Nala Wayans (b. 1996); Keenen Ivory Wayans, Jr. (b. 1998); Bella Wayans (b. 2001); and Daphne Ivory Wayans (b. 2003).
Other celebrity parents in attendance were Keenan Ivory Wayans, Melvin Van Peebles, Damon Wayans and much more. Click here for more pictures.

More pictures below!