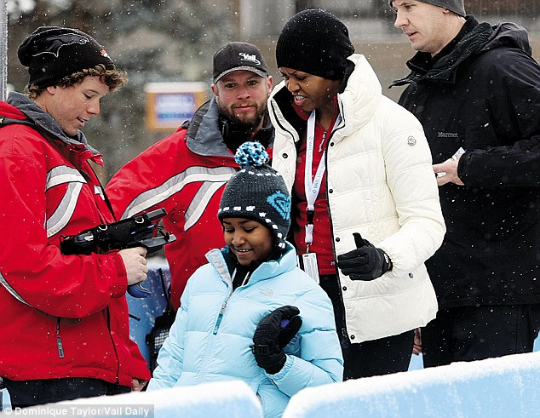 First Lady Obama and daughter Sasha, 9, were pictured during President's Day weekend at the Eagle-Bahn Gondola in Vail, Colorado.
Sasha, along with her older sister Malia, accompanied their mom to Vail for some skiing fun. This was the second ski trip for the first tweens, who only recently learned how to ski.  The first lady says of the girls' first skiing trip, "We discovered skiing. My girls had never been skiing. With a couple hours, you're skiing."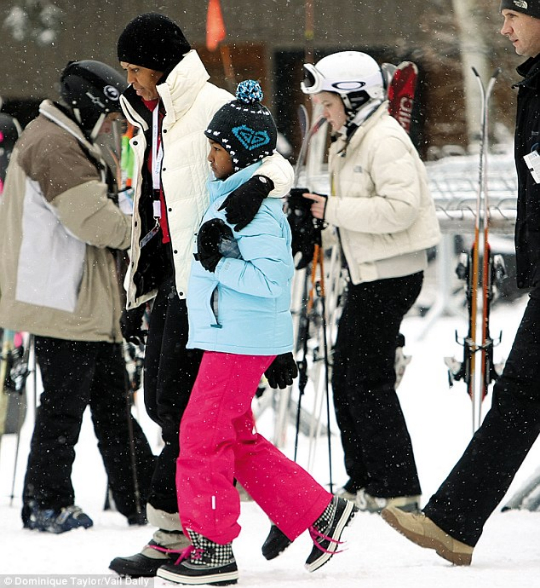 President Obama did not join his family for the outing as he had more important responsibilities like coaching Sasha Obama's basketball team.
Photos: DailyMail