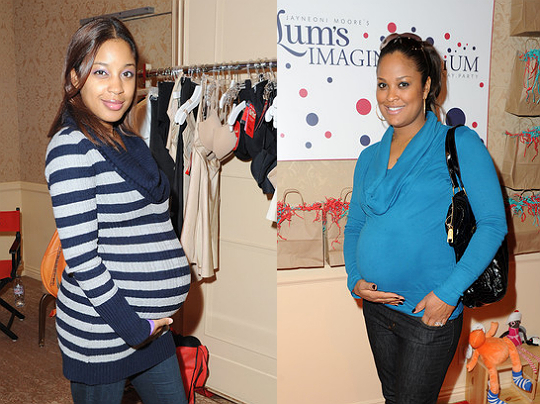 Expectant moms Reagan Gomez(L) and Laila Ali(R) attended Jayeoni Moore's pre-Oscar Studio gifting suite on Sunday(February 27th, 2011). Laila, who is reportedly due with her second child in early April, was accompanied by her husband Curtis Conway and her son Curtis Jr.
PHOTOS: Check out lots of photos of Laila Ali and her family at the Pre-Oscar event
Reagan, who is also due in early April, said recently on Twitter that she is "convinced my son is gonna weigh 10 pounds cause I'm not due till early April & I already feel like I'm gonna pop!"
Laila and Reagan are due with a girl and a boy respectively.
Photos: Zimbio