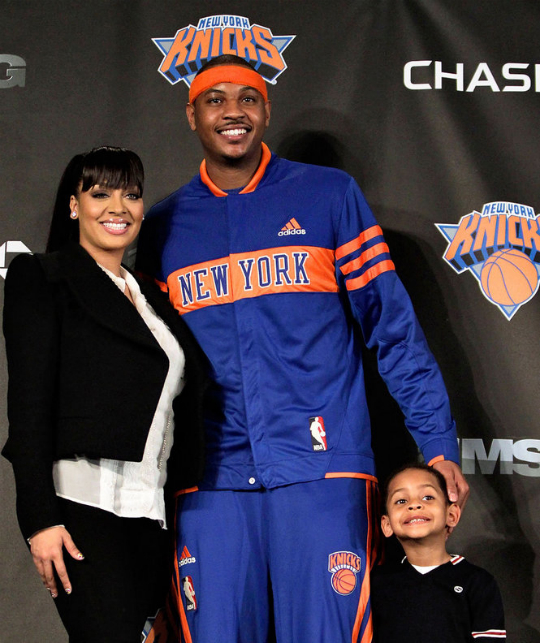 Newly-acquired New York Knicks forward Carmelo Anthony posed with his wife LaLa, and their son Kiyan, four next month, during an introductory news conference before an NBA basketball game against the Milwaukee Bucks on Wednesday, Feb. 23, 2011.
In related news, the family of three are slated to star in a new reality show called "La La's Full Court Life", which is a continuation of "La La's Full Court Wedding" following the couple's July 2010  wedding.
"Viewers connect with La La because despite the fairy-tale wedding and NBA star husband, she is a real, down-to-earth, hardworking woman who stays true to herself," Jeff Olde, a producer at VH1, tells the post. "The best thing about the new series is that while pursuing and realizing her dreams, La La gets to take us back to her home in New York, where her story began."
The show will air this August.
Photo: Orlando Sentinel/Syracuse.com/Reuters