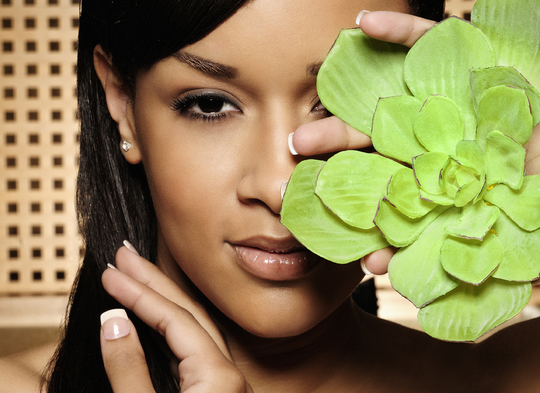 Author, producer, actress and model Chani Christie,17, has released her sophomore album "Lyrics and Lipstick", which features single "Down". In addition to her album, the young star is also set to release her second book, "A Girl Has To Look Good," this year.
AUDIO: Click here to hear a preview of Chani's new album
Chani recently sat down for an interview with Vehemmag to talk about her music and her different projects. Check out excerpts from the interview below:
On tackling more "grown" issues and topics with her music:
I think with age comes wisdom. I've learned so much in this short amount of time. I think growing up in the industry forces you to grow up a little faster than your peers and you learn so much about yourself and how to just roll with the punches. This album I'm talking about love, and losing it. I'm talking about all of the things that girls and guys alike go through at this age and as they get older. This album shows my evolution.
On new projects she has coming up:
I'm working on my short film titled "Strength, Courage and Wisdom", it follows the lives of three best friends that are going through the toughest of times. It's really beautiful and I'm super involved and hands on. It's slated to shoot this summer – I'm really excited about it. I'm also working on my second book, A Girl Has to Look Good: A Beauty, Fashion and Lifestyle Guide and I'm also representing Los Angeles in the Donald Trumps 2012 Miss California Teen USA Pageant.
On her non-profit organization:
I've just focused my life on giving back and doing what I would like to see others do – I've learned to lead by example. I'm not trying to change the world – I'm trying to change the community one step at a time in hopes that I'll make a difference. My foundation, The Chani Girl Foundation, was built from my desire to give back and we really focus on public outreach, getting the youth involved and encouraging them to help out and do the right things. During the holidays, we go and feed the homeless youth or give turkeys and dinners. Whatever we can do to put a smile on someone else's face and make a difference in their life, even if only for a moment – that's what my foundation is all about.
On writing her first book  I Want To Live! A Teenagers Guide to Finding Self Love:
The response was amazing! I actually was inspired to write a book after I became the United State Youth Ambassador on HIV/AIDS Awareness. I was going to events and schools and speaking to kids about the importance of protecting and respecting themselves so I decided to put all of the things I frequently speak about. Now it's in a convenient book that girls can throw in their purse or guys can throw in their pocket, and go!