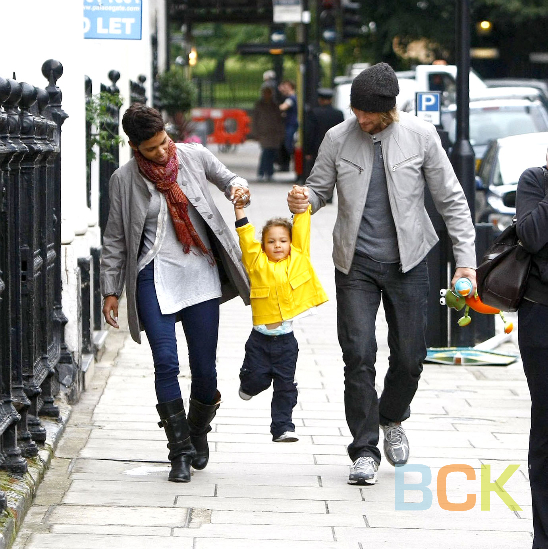 Halle Berry and her ex-boyfriend Gabriel Aubry have reached a truce in their ongoing bitter fight over custody of their daughter Nahla, three next month:
Halle Berry's ex-boyfriend withdrew his custody petition Tuesday, paving the way for Berry to head to New York with daughter Nahla in tow to shoot the ensemble romcom New Year's Eve.

Though he withdrew his bid for joint custody and child support, Aubry is still pursuing a paternity action against Berry, a family court matter that will be sealed to the public.

Berry was in a Los Angeles courtroom [Wednesday] to hear the judge's ruling on whether she should be allowed to take Nahla cross-country and lawyers for both sides met with the judge in chambers. She pulled out of the Gary Marshall-directed film last month after Aubry first filed for custody, assuming she would be too busy fighting her ex in court to shoot the movie (Read More).